The HealthTech Bootcamp

Congratulations to the 2018 Winners!
First Place – Vision Predict AI
A digital platform and app that will allow visually impaired kids to tie into their current gaming apps in order to better see. This platform will help kids who are traditionally placed in special needs education, who are actually visually impaired.
Second Place – Our Health
A website where displaced patients can find information and locations of pro-LGBTQ serving medical facilities. The website will allow patients to look at information anonymously without having to input their personal information.
Third Place – LatchedMed
A digital platform and call service where newborn mothers' can contact licensed professionals for advice on breastfeeding. Through the platform, they can also request house visits and learn more information about breastfeeding.
What is it?
The HealthTech Bootcamp is a 3 day weekend event to develop your idea for a healthtech Startup, a company that uses digital technology to improve health. Pitch your idea, gather a team, and work with the support of expert mentors to move your idea from vision into reality.  The event culminates in a pitch competition with judges from across the health and technology sectors and the opportunity to win prizes! The HealthTech Bootcamp is presented by The Health Cell and hosted by Geekdom in Downtown San Antonio.
 
Who is it for?
The HealthTech Bootcamp is specifically tailored to individuals in the medical, technology, and business sectors who either have a startup idea or want to join a healthtech team!
 
What is the purpose?
The purpose of The HealthTech Bootcamp is to accelerate the development and growth of a healthtech Startups in San Antonio. With the help of experts from the medical, technology, and business sector, the bootcamp will empower healthtech companies to launch and grow in San Antonio and join the already strong sectors of BioTech, Health Science Research, and Medical Devices.
 
How do I get accepted?
Two types of participants will be successful: 1) someone who has a great idea for a healthtech startup and is interested building a team and moving the idea forward in a weekend, and 2) someone who wants use their skills to participate in a team to do fun and amazing things over a weekend. If you already have assembled a team and are working on your project you are still eligible. Each participant will need to apply and indicate they are part of the team in the idea description. Depending on how far your team's idea has progressed your team may be placed in a different tier of the competition.
 
What is a healthtech startup?
A HealthTech Startup is an early stage company that is focused on disrupting the healthcare industry using databases, web and mobile applications, and/or wearables to improve health. See Examples.
 
Read about the Bootcamp in the News  
What is the Schedule?
This is a 3 day event where you will have access to the building 24/7 to develop your idea.
Friday, May 11th at 5:00 p.m.
Dinner and Introductions
Idea Formation, How to do an Elevator Pitch
How to do a Product/Market Fit
Selection of Winning Ideas and Form Teams
Saturday, May 12th at 9:00 a.m.
Idea Development, How to do a One Page Business Plan
Market Research, Customer Validation
How to Make Money, Revenue Models
Mentoring
Regulatory and Legal Implications in a HealthTech Company
Sunday, May 13th at 9:00 a.m
Prototype Continuation
How to "Pitch To Win"
Mentoring
Pitch Practice
5:00pm Final Pitches and Judging
 
How do I win?
Everyone who participates will come away with new knowledge and experience. To showcase the work that was completed during the weekend, the bootcamp will conclude with a final pitch competition. The each team will pitch their healthtech startup, and the top teams with the best pitches will win prizes to help future nurture their startup. Prizes include:
Legal services to get you startup company legally formed

Intellectual Property legal services to protect your idea

Cash Prizes and more
Details
Kick-Off is Friday, May 11th at 5:00 p.m.
Final Pitch competition, Sunday, May 13th, at 5:00 p.m.
Cost
There is no cost to apply to the HealthTech Bootcamp, If you are selected the cost to participate is $150, students $75.
 
Who should come to the Sunday Pitch?
Everyone! The final pitch competition is open to the public, and it is a great way to see the exciting new things happening in this burgeoning industry in San Antonio. Be there on Sunday, May 13th, at 5:00 p.m.
 
Meals are included
Dinner will be provided on Friday.
All 3 meals will be provided on Saturday and Sunday.
Snacks and beverages are included throughout the weekend.
*Please make sure to indicate any dietary restrictions on your application.
 
Have Questions? 
We are here to help, shoot us an email. info@healthtechbootcamp.com.
Sponsor Platinum: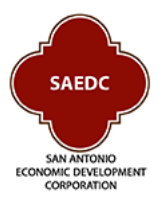 Sponsor Gold: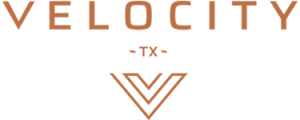 Sponsors Silver: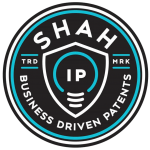 Presented by:

Hosted by:

Planning Committee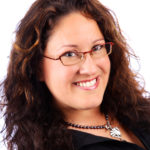 Cynthia Phelps, PhD
Founder, InnerAlly & Health eDesigns LLC
Director, The Health Cell
Planning Committee Chair & Speaker, HealthTech Bootcamp
Dr. Phelps works at the intersection of technology and mental health and wellness. She develops digital tools and apps to help people live a more satisfying life. She is a researcher, teacher, life coach, international speaker and the founder of InnerAlly, a company that leverages research in positive psychology to create research-based curricula and digital tools to improve mental wellness.  She helps health professionals create digital products through her consulting company founded in 2009, Health eDesigns LLC.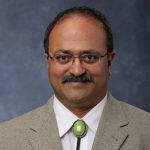 Pratap Khanwilkar, PhD, MBA
Vice President of Product Development, InCube Labs
President, The Health Cell
Speaker, Mentor, Planning Committee Member, HealthTech Bootcamp
Dr. Khanwilkar identifies, develops, and translates disruptive medical and healthcare innovations into viable products and start-ups for strategic acquisitions and IPOs, and aims to develop and strengthen the local medtech ecosystem in San Antonio.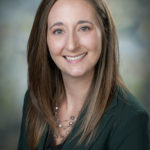 Teresa Evans, PhD
Author, Scientist, Consultant
UT Health
Director, The Health Cell
Mentor & Coordinator,Planning Committee Member, Health Tech Bootcamp
Dr. Evans conducts research in the fields of graduate student and postdoctoral fellow mental health, STEM Education, and Workforce Development. She exudes the rare combination of entrepreneurial energy and urgency coupled with deep strategic thinking.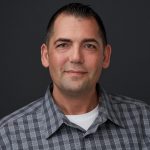 Chris Armijo, MEd, MHA
Chris Armijo, FACHE, LSSBB
US Army Medical Command
Director, The Health Cell
Mentor, Planning Committee Member, HealthTech Bootcamp
Chris is an Executive Healthcare LSSBB Practitioner, with a focus in Population Health and Healthcare Administration. He is into Analytics and Data Driven Outcomes, and he promotes Community Engagement and Strategic Partnerships. Lean Six Sigma Black Belt (LSSBB) – Black Belt in Lean Six Sigma DMAIC methodology.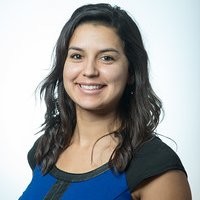 Sarah Olivarez
Entrepreneur & Innovation Analyst
Alamo Colleges
Event Coordinator, The Health Cell

Sarah is an aspiring entrepreneur who loves working with other entrepreneurs, specifically with business, technology, health, and event planning.
Our Mentors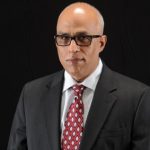 Paddy Padmanabhan
CEO at Damo Consulting Inc.
Speaker & Mentor,  HealthTech Bootcamp
An accomplished senior tech executive and entrepreneur, Paddy has worked extensively in the healthcare sector as trusted advisor to C-suite executives in large global corporations and technology startups. Paddy holds many positions including: Co-Founder and COO of eNre Inc., a clinical trials startup, Founder and CEO of Damo Consulting Inc., a Healthcare Growth Advisory Firm, as well as a published author in healthcare technology markets including his newest book, Big Unlock: Harnessing Data and Growing Digital Health Businesses in a Value-based Care Era (Archway Publishing Nov 2017, available on Amazon). He is also the host of a podcast, The Big Unlock, where his guests include senior healthcare industry and technology executives. In his career, Paddy has raised millions of dollars in funding for several of his healthcare and technology startups.
Paddy has a B.S in Chemical Engineering from the Indian Institute of Technology, and an MBA from the Indian Institute of Management. He is a graduate of the CMI Executive Management Program of the University of Chicago Booth School of Business.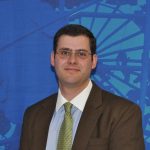 Charlie Whelan
Director, Growth Consulting
Healthcare & Lifesciences at Frost & Sullivan
Speaker, HealthTech Bootcamp
Charlie's experience includes over 20 years of marketing and strategic analysis within a variety of health fields including: Medical monitoring technologies, IT, and consumer and general healthcare system trends. Charlie has also worked on major projects with executives from startups and leading companies, including: Johnson & Johnson, Medtronic, Philips, Baxter, Siemens, Mayo Clinic, Ascension Health, Procter & Gamble, 3M, Sharp Electronics, and Sony.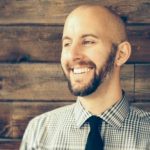 Lance Black
MD; Medical Device Innovation Lead at Texas Medical Center
Mentor, HealthTech Bootcamp
As a family and flight medicine physician in the U.S. Air Force, Lance frequently encountered poorly designed medical devices. Lance is also a clinician, engineer, and designer, and speaks a multitude of technical languages that allows him to focus and specialize on the demanding development cycle of the medical device industry.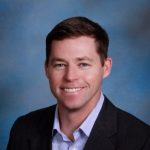 John G. Jordan
MD, MPH, Medical Director of Medical Management at Humana Military
Mentor, HealthTech Bootcamp
John is a board certified physician, who practices Preventive Medicine, Internal Medicine and Data Science. As a Medical Director for Humana Military, John has worked to improve the health of approximately 6 million TRICARE beneficiaries. His work focuses on analyzing health data, providing a clinical perspective to health system interventions and interpreting health policies.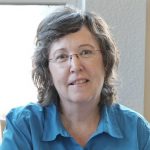 Elaine Khanwilkar
RN; Director of Clinical Informatics at Hill Country Memorial Hospital
Mentor, HealthTech Bootcamp
Elaine is a Registered Nurse with 30 years of experience in healthcare, 15 of those working in informatics. She has experienced challenges ranging from implementation of electronic health records and analysis to understanding variations in resource use to care for various patient populations. Elaine promotes safe patient care.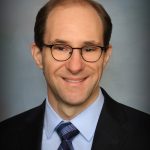 Craig Leighton
Principal at Crossfield Capital Ventures LLC
Mentor, HealthTech Bootcamp
Craig's healthcare experience includes managing a Life Sciences fund and serving as a Healthcare industry equity analyst. Craig has made many investments across the healthcare value chain, including: medtech, biotechnology, tools, services, and diagnostics.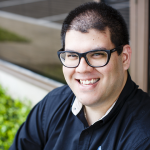 Omar Quimbaya
Sales Engineer, Infocyte
Mentor, HealthTech Bootcamp
Omar Quimbaya is a security and technology evangelist, sales engineer at Infocyte, a python programmer, public speaker, and community organizer. He is the founder and president of the CyberDEF Dojo, an organization dedicated to building cyber secure communities. Omar is actively involved in building the tech community in San Antonio and works to spread security awareness to groups that are often neglected by the industry. He is a member of the Alamo ISSA, the Security Leaders Forum, Geekdom, TechBloc, and Cyber Security San Antonio, which is supported by the San Antonio Chamber of Commerce.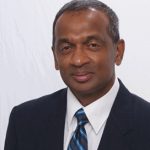 Hiran Perara,
Chief Executive Officer, Walking Spree
Mentor, HealthTech Bootcamp
After an international career working as a CFO of multiple, million-dollar valuated biotechnology startups, Hiran decided to pursue and co-found Walkingspree. Walkingspree is an SaaS company that provides a corporate wellness platform focused on physical activity. The company now serves nearly 150 corporate clients and support national health insurance partners. Hiran also holds an accounting designation and an MBA.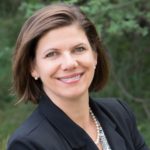 Dr. Niederauer
Serial medical device entrepreneur, Bluegrass Vascular Technologies
Founder, The Health Cell
Mentor, HealthTech Bootcamp
Dr. Niederauer is currently CEO of her fourth company, Bluegrass Vascular Technologies. She has more than 25 years of experience in the study, development and commercialization of medical devices for sports medicine/orthopedic, ENT and dental use. She has conducted research on biomaterials, instrumentation and biologic tissue repair products intended for soft tissue and bone repair resulting in over 20 peer-reviewed articles, 50 presentations, 9 US patents and numerous international patents and filings.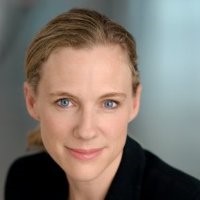 Angela Pierce
CPA, CFO of AirStrip Technologies,
Mentor, HealthTech Bootcamp
The CFO of AirStrip Technologies, Angela Pierce, describes the Company's solution as an enterprise mobility platform which delivers critical and actionable patient data, including live and historical waveforms, to a smartphone or tablet anytime, anywhere. Angela is also the Founder of Flashfit, LLC a platform software company dedicated to improving the health and happiness of those who use the Company's application.
Christina Solis
Senior Legal Officer and Privacy Officer at UT Health at Houston
Mentor, HealthTech Bootcamp
Christina is a regulatory health care attorney with an emphasis on privacy, health technology, clinical operations and regulations, and compliance. She also concentrates part of of practice on research issues related to academic medicine and on health care operations. Christina's specialties include: HIPAA, HITECH, legal issues related to health care research, academic health care operations and regulations, art support.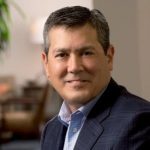 Michael C. Zucker
FACHE, CEOr and Co-Founder of Ranger Health and FetchMD
Mentor and Judge, HealthTech Bootcamp
He was previously the Chief Strategy Officer for Tenet Healthcare's south Texas region. In this role, Michael led numerous aspects of clinical integration efforts throughout the region, including development of commercial and Medicare ACOs, the system's participation and successful experience with bundled payments in the Medicare Acute Care (ACE) Demonstration program, and then the Bundled Payment for Care Improvement (BPCI) program. Michael gained national recognition as a highly requested speaker and thought leader on hospital-physician alignment and gain sharing models. Prior to joining Tenet and Vanguard Health Systems, Michael served in senior leadership roles with Hospital Corporation of America, MedCath, and NeuroSource.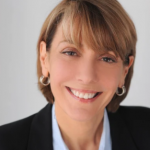 Maria Zannes
President & CEO of bioAffinity Technologies, Inc.
Mentor, HealthTech Bootcamp
Maria brings more than 30 years of executive-level management experience dedicated to defining and advancing company goals and overcoming obstacles impeding success. Ms. Zannes founded The Zannes Firm that focuses on strategic solutions for private industry in the medical, environmental and energy fields. She has been awarded the Lifetime Achievement Award by the American Society of Mechanical Engineers and the Earth Engineering Center Award from the Waste-to-Energy Council of Columbia University. Ms. Zannes continues to serve as a research associate with Columbia University Earth Engineering Center and is the co-founder of two engineering research centers at the university.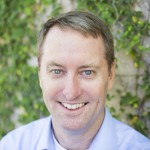 Mike Troy
CEO of FlashScan 3D
Mentor, HealthTech Bootcamp
Mike is a successful entrepreneur with a background in technology and entertainment startups. Specializes in identifying technologies/opportunities, evaluating their market potential and then assembling teams and financing to pursue them. Mike's specialties include: Startup/early stage technology companies; commercialization; licensing; fundraising.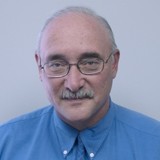 John Fritz
Associate Director Technology Commercialization at UT Health San Antonio
Mentor, HealthTech Bootcamp
John is an experienced and innovative leader with over twenty five years of experience in medical device development and energy highlighted by a solid record of achievement. John's specialties include:Technology Transfer and licensing,Strategic Marketing, New Product Development, Strategic Planning, Special Project Management, Research Analysis, Market Research, and Team Management.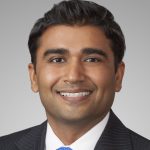 Samar Shah
Founder, Shah IP Law
Mentor, Sponsor, HealthTech Bootcamp
Samar Shah is a San Antonio based patent attorney who helps tech companies develop strategic patent portfolios. Samar, a Silicon Valley transplant, cut his teeth in the field by writing patents for technology companies such as Google and Facebook as well as medical device and medtech companies. In addition to writing patents, Samar has also litigated patent lawsuits in Federal District Courts for clients such as Blackberry, AT&T, Acelity and others. He blends his prosecution and litigation experience to help clients develop strategic patent portfolios that are closely aligned with business objectives. Samar, who is barred in California and Texas, was named a Rising Star by Northern California's Super Lawyers Magazine, a Top 40 Under 40 Professional by the San Antonio Business Journal, and a Top Patent Attorney by San Antonio Scene Magazine. Prior to his legal career, Samar worked as a biomedical engineer at NASA.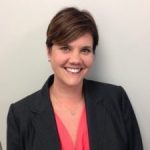 Jenell Paul-Robinson
Vice President, Clinical Value and Provider Relations, MedTech Innovator
Mentor, HealthTech Bootcamp
I unite creative leaders in the medtech ecosystem for the advancement of global healthcare at MedTech Innovator, the industry's non-profit global competition and accelerator for medical device, digital health and diagnostic companies in the largest platform of its kind. Our mission is to improve the lives of patients by accelerating the growth of companies that are transforming the global healthcare system.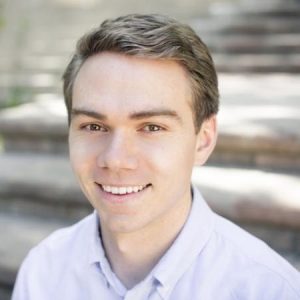 Cole Wollak
Engineer at FlashScan 3D
Speaker & Mentor HealthTech Bootcamp
Cole Wollak graduated from Trinity University in San Antonio, Texas with a degree in Engineering Science. After graduation he went on the help run the first Techstars Cloud program in San Antonio and more recently has been working with FlashScan3D and the Geekdom Fund. At FlashScan3D Cole does research and development on next generation fingerprinting devices. Working with the Geekdom Fund Cole helps with due diligence and deal sourcing on early stage technology companies in Texas.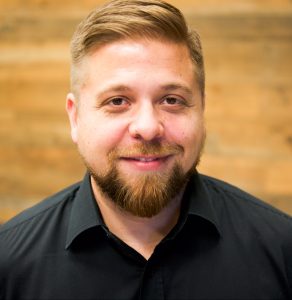 Dax Moreno
COO of Readitfor.me
Speaker & Mentor
In his 15+ years of leadership experience in the technology industry, Dax has helped companies of all sizes solve some of their most critical growth and development challenges.  Prior to his role as COO of Readitfor.me, Dax's passion for San Antonio and helping grow its startup community led him to be the first Director of Programs & Ecosystem Development for Geekdom.  In this role, Dax led the development of Geekdom's professional mentorship program, created the Geekdom Workshops program, and served as the primary liaison & strategist on numerous community, city, and partner initiatives like the Geekdom Community Fund and CivTechSA.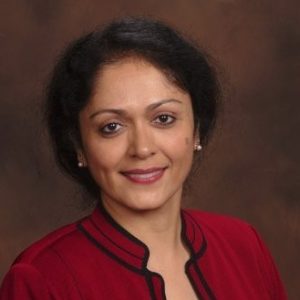 Shoba Sharma
Consulting Executive Director – Entrepreneurial Development at UT Health San Antonio
Mentor, HealthTech Bootcamp
Shoba is skilled in managing predictive analytics technologies to derive actionable business intelligence and produce incremental revenue opportunities in healthcare. Shoba's expertise is in: development of Data Visualization and Predictive Modeling technologies, decision support analytics, software lifecycle, driving business development and implementing customer-focused solutions, budget planning, resource balancing, cost rationalization and team management.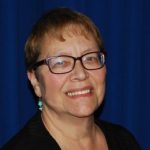 Crystal Darby
Business Advisor at UTSA Small Business Development Center
Judge & Mentor, HealthTech Bootcamp
As a Business Advisor, Crystal helps small businesses start, grow, and develop effectively. She can assist with business plans and loan packaging. Whether you need to improve your presentation skills, want to be able to write an email that delivers results, or need help editing your business plan, Crystal can help.
Crystal's specialties are in communication – spoken and written; interpersonal communication, business writing, team building, managing change, presentation skills, marketing, business plans, and small business development.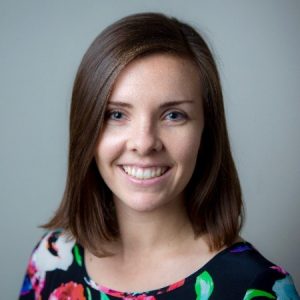 Jenni White
Partner, RealCo
Speaker & Mentor HealthTech Bootcamp
Jenni's background is in operations, brand building, communications, and startup strategy. Currently, she's a Partner at RealCo, and prior to that, she led ops at Codeup and also taught English to small adorable children in Madrid, Spain. She's at her happiest when helping others bring their dreams to life.